From our GoCity Partner
In food-obsessed Singapore, finding somewhere good to eat is far from a hard task. The city is peppered with excellent restaurants, renowned food stalls, and exceptional culinary experiences that make for memorable evenings. Don't assume that everything on this list is going to be eye-wateringly expensive, however. Some of the finest food on offer in this diverse city comes from market stalls and family-run establishments. With influences from as far as Australia and Europe, and the finest Chinese, Indian and traditional Malay-turned-Michelin, here is where you'll find the best restaurants in Singapore. In this list, you'll find some famous eateries such as:
Les Amis
Odette
Jaggi's
Burnt Ends
And many more!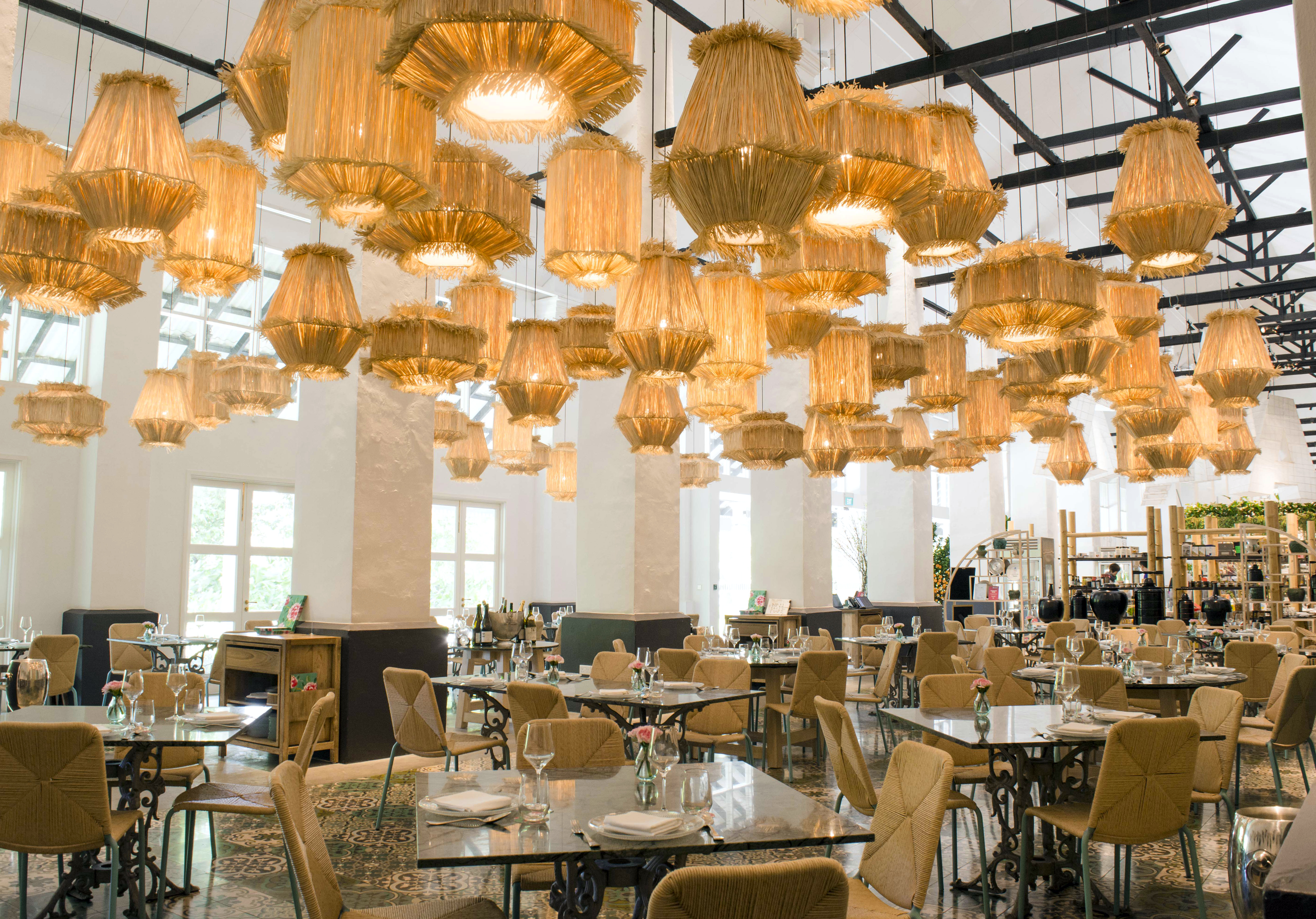 Candlenut
Candlenut is known on the restaurant scene for being the first and only of its kind to have a Michelin star. In this culinary capital that doesn't immediately sound too groundbreaking, until you learn that Candlenut serves unique and fantastic Peranakan cuisine.  Peranakans migrated from the southern Chinese provinces between the 15th-17th centuries, bringing with them expertise for unusual yet delicious recipes. Candlenut's owner and head chef Malcolm Lee, a Peranakan descendant, takes these typically home-style dishes – such as blue swimmer crab curry with galangal (like ginger but more citrussy) and kefir lime leaf – and augments them to Michelin level artistry. The restaurant has huge high ceilings that give an airy feeling and a chic jumble of pretty straw lampshades that bathe the dining room in a warm glow. https://www.instagram.com/p/BqjYuKchuoa/
Les Amis
With such a well-heeled population, its no surprise that there is such a high density of high-brow eating establishments in the city. What's more, Singapore's residents are a real international mix, meaning that finding European excellence comes fairly easy. French restaurant Les Amis is refinement personified. The interior is lavish, with panels of red velvet and mahogany that set a sophisticated scene to indulge in classic French dishes with a contemporary spin.  And at over 2,000 bottles, its wine collection is one of the largest in Asia. Not only does Les Amis sport 3 Michelin stars but they also have a membership within the Grandes Tables du Monde – the highest of culinary accolades.

328 Katong Laksa
Another homely, hearty establishment that serves up a storm, 328 Katong Laksa keeps it simple by specializing in one particular dish. Laksa is a soulful bowl of creamy coconutty noodles with shrimps and cockles swimming in a delicious and lightly spiced broth.  There are other options on the sparse menu of course, but that's not what you'll have come here for. The laksa's noodles are cut into short lengths for you so you can slurp it up with just a spoon. Get a side of otah – freshly grilled mackerel served in a banana leaf – and wash it down with one of their cooling juices.  Set out on the eastern fringes of the city center, this place is thoroughly no-frills with its garish signage and plastic tables and chairs. Taking residence in an old colonial-style building that looks as though it could use a little TLC, 328 Katong Laksa is distinguishable on this busy avenue by its orange and white striped columns holding up the pretty building.  https://www.instagram.com/p/BtQneUNFYXV/
Odette
Undoubtedly one of Singapore's finest restaurants, Odette sits in a prime position within the National Museum of Singapore. From the soft pastel palette of the restaurant's interior to the whimsical floating wings of paper that fly above you as you dine, everything about Odette is a heavenly experience.  And that's before you even get to the food. With previous menu options of four, six or eight courses and including dishes such as French guinea fowl served with celeriac risotto and foie gras croquette, or trout with grilled octopus and romanesco broccoli, splashed with miso caramel, you're guaranteed a memorable evening. All of those mouth-watering dishes, combined with unparalleled service and dreamy interior design have put this sublime restaurant in the very well deserved position at #9 on Asia's 50 Best Restaurants 2019 list.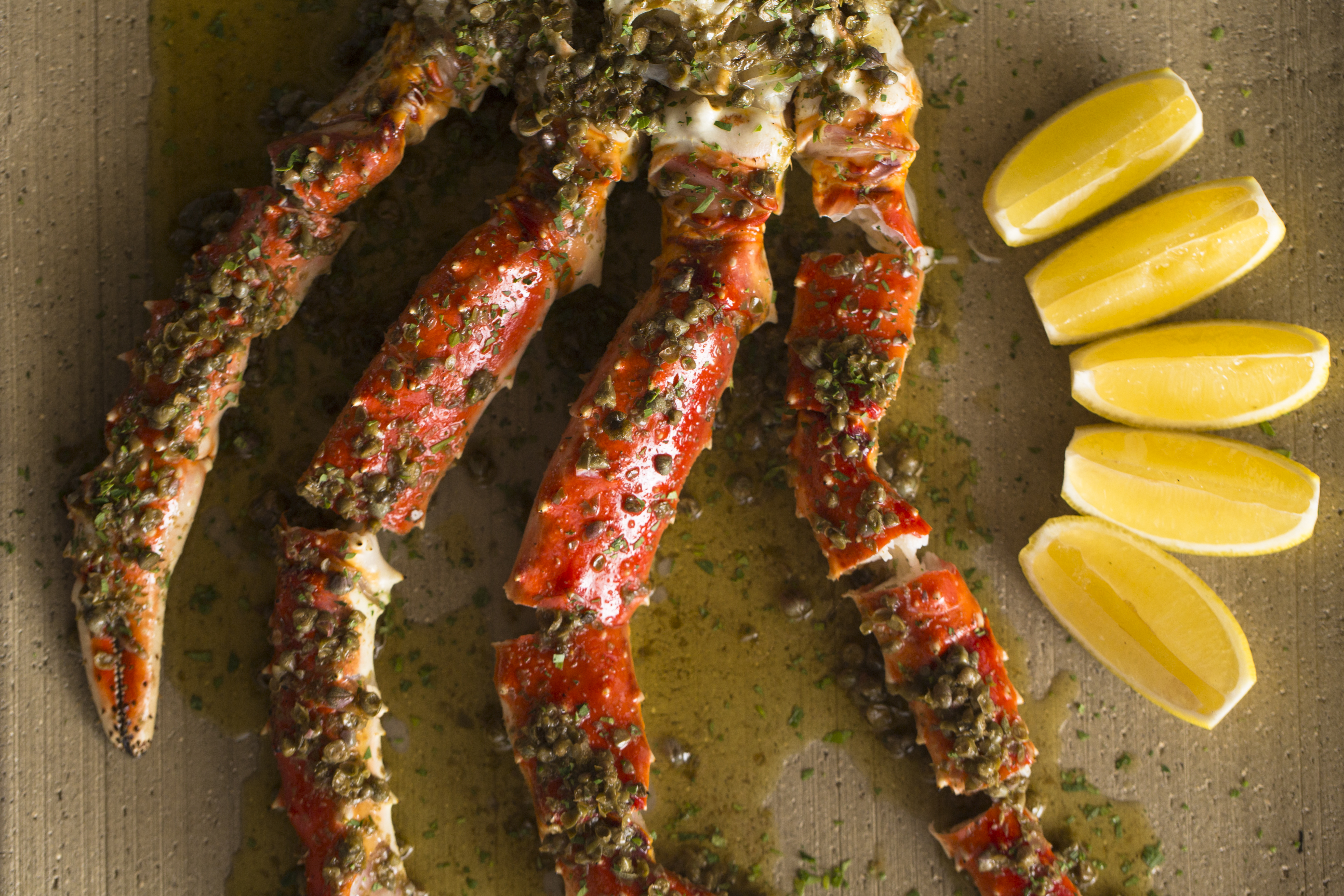 Burnt Ends
While the words 'modern barbeque' might not immediately make you think of world-class dining, Burnt Ends, headed up by Australian chef David Pynt, is quite something to behold.  Delightfully shameless in its stereotypically Aussie penchant for huge hunks of barbecued meat, there's an artistry to their craft at Burnt Ends that sets this place apart from this genre of cuisine. Serving up a variety of impossibly juicy meats, opt for the pork tomahawk with bourbon glaze, rump steak with bone marrow, or try the Burnt Ends Sanger – a pillow-soft brioche bun stuffed with pulled pork, coleslaw, and chipotle aioli.  With a custom-built brick kiln and an open kitchen around which diners can enjoy their dishes being flame-grilled right in front of their eyes, everything here is infused with a smokey scent.
Jaggi's
Another hit of value-for-money on this diverse list, Jaggi's is worthy of being featured due to its exceptional, authentic north Indian cuisine, kindly service and a pretty spot overlooking Sate Kelinci park from a pretty, colonial-style building.  While its interior décor leaves a little to be desired, Jaggi's variety of curries and flavors will make you return again and again. Try the sambal fish, smooth and creamy dahl, devilishly good butter chicken and their specialty: chicken and mutton biryani.  https://www.instagram.com/p/BjrVTIaHHi1/?utm_source=ig_web_copy_link
National Kitchen by Violet Oon
Taking residence in the National Gallery, Singapore's darling, Violet Oon, has created one of the country's most exceptional restaurants. Diners sit beneath fabulously shimmering chandeliers, closed in by beautiful black lacquer paneled walls and with your attention directed towards the emerald green bar that glows like a theatre's stage. Oon's dishes draw inspiration from Singapore and its diverse population, serving up unparalleled versions of Malaysian rendang curry (beef strips in spicy coconut stew), Indonesian gado gado (tofu and eggs in peanut sauce) and even a colonial favorite: Coronation chicken. The National Gallery comprises nearly 9,000 works, and how better to reward yourself after absorbing all that art than dinner at National Kitchen? https://www.instagram.com/p/B34SUTgDc9f/
JAAN by Kirk Westaway
The final spot on this list takes you sky-high for a sumptuous dinner overlooking the glimmering skyline. Known as one of Singapore's most romantic dinner destinations, you'll likely lose yourself for a moment gazing at the views from the 70th floor. That is, until your wondrously artistic dishes arrive. British expat and highly decorated chef Kirk Westaway and team serve up a delightful array of Michelin-starred spins on some British classics. Highlights of the menu include baked pigeon with blackberries and gaperon cheese with manuka honey in a leek broth. There's even the option to indulge in a mind-blowing 9-course dégustation menu which is expertly paired with the finest wines. And don't forget to look up at the stunning blown-glass chandelier that winds around the ceiling of the entire dining room. If you liked this list then you'll love our Guide to Singapore's Hawker Centres for a deeper dive into Singapore's varied and delectable cuisine.
Save on Attractions in Singapore
A Go City pass is the best way to sightsee and save in Singapore. You'll get admission to the city's top attractions while making huge savings on combined admission. Check out the full range of Go Singapore attractions and start planning your trip.
Share your trip with us
Follow us on Facebook and Instagram, and share your adventure with us. Tag us at @mycarteau and use #mycartetravel on your travel photos to keep us up to date with your vacation.